Sponsored by Chateau de Balsac
Led by Susan Brand
MAY 26 – MAY 31 • 2024
Workshop Pricing* : Participant fees: €3,300 • Non-participant fees: €2,500
---
Expand your vision with a photographic journey to Aveyron.
Located in southwest France, Aveyron is a richly storied land. Explore a hilltop 12th century castle at sunset, stone villages overlooking a wild beautiful countryside, an ancient bridge reflecting in the flowing water — the past and present mingle here. Life at a slower pace.
The Workshop
Whether you are an experienced photographer or just starting out, use an iPhone or have the latest DSLR or mirrorless camera, this journey through the villages and markets, countryside and castles will give you the opportunity to hone your vision and improve and deepen your photography skills. This 5-day all-inclusive* workshop offers a unique opportunity to explore and be inspired. What are the visual stories you want to tell? The camera is a tool, collecting the light and shadow with focus and intention.
To pay attention, this is our endless and proper work." — Mary Oliver
"Art is not, and photography is not, just a depiction of a kind of reality; they are also a new reality in their very existence. They not only speak about something, but are actual things, objects that do something new entirely and something that the depicted subjects don't do on their own. So there is an act of transformation happening, which is not just recording." — Wolfgang Tillmans
There will be daily walks and hikes in some incredible places. The itinerary outlines all the locations in detail. You'll have a chance to wander off on your own as well as be part of a group of six like-minded, focused participants. We will learn from each other. There will be ample free time to look at your images, edit your photos and think about the next day's shoot. We'll share and review our work in a supportive environment.
Here's what one of the 2023 participants had to say… "I was a participant in the photography workshop in May, 2023. It was an amazing experience and a highlight of my travels. We explored the Aveyron region and visited quaint villages, castles, chateaus, a museum, and farmer's market. Our photography teacher, Susan Brand, gave us the freedom to explore and take photos—Sue had the right mix of instruction and advice. We ate at wonderful restaurants and were served outstanding meals at Chateau Balsac. The hosts, Malana and Roland, acted as personal tour guides—their knowledge of the region was exceptional. A visit to this region and Chateau Balsac is a must on your bucket list. —Deb Winters
View a pdf featuring the work of the photographers in the 2023 workshop.
Susan Brand
Susan is a photographer, artist, and graphic designer. She is sure that in a past life she was French and lived in Paris although unfortunately a facility for the French language has not crossed over to this life. She finds wonder and inspiration in both the small and grand of this world — the stories from near and far.
"I've been taking pictures since I was 19 when I got my first Pentax camera. Photography has been an important part of my life since then — it is the way I share my world. My goal for this workshop is to help each person articulate through their images, how they want to share theirs."
Find out more about Susan here >
Workshop Themes
Each day, Susan will introduce and discuss themes to consider while we are on photo walks. These can be incorporated with your own point of view — your vision and story. Here are some examples.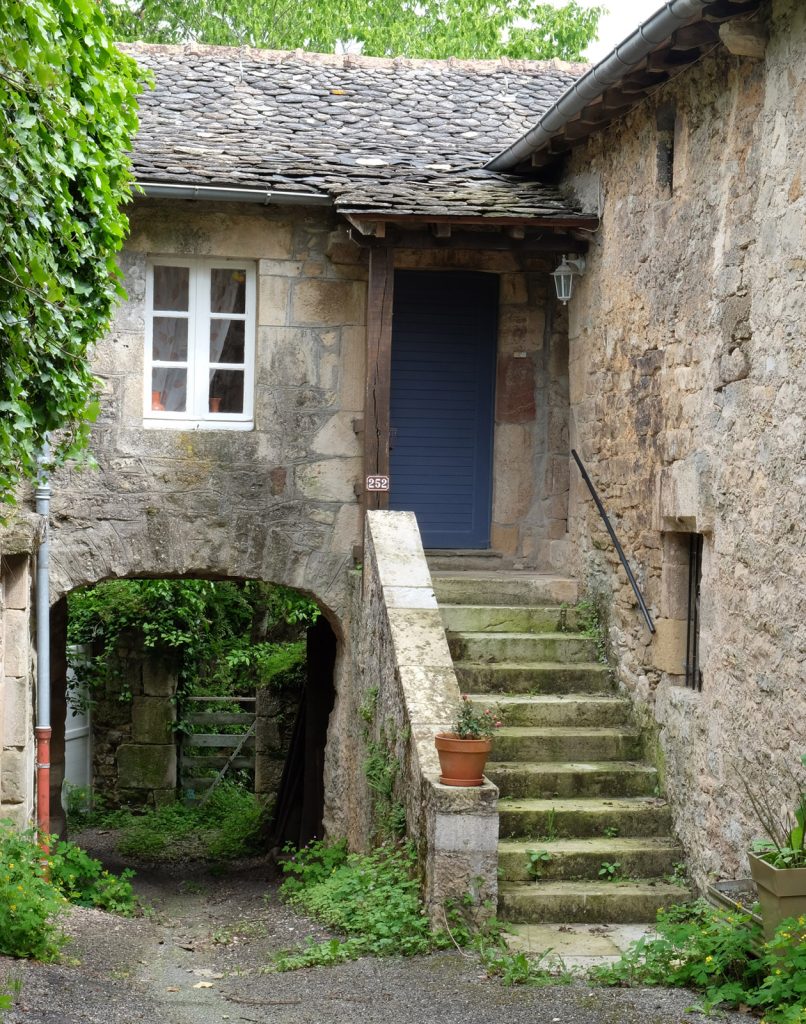 *Includes breakfast, lunch, 5-course evening meals, all restaurant dining, elegant accommodation, excursions and transportation during the workshop.